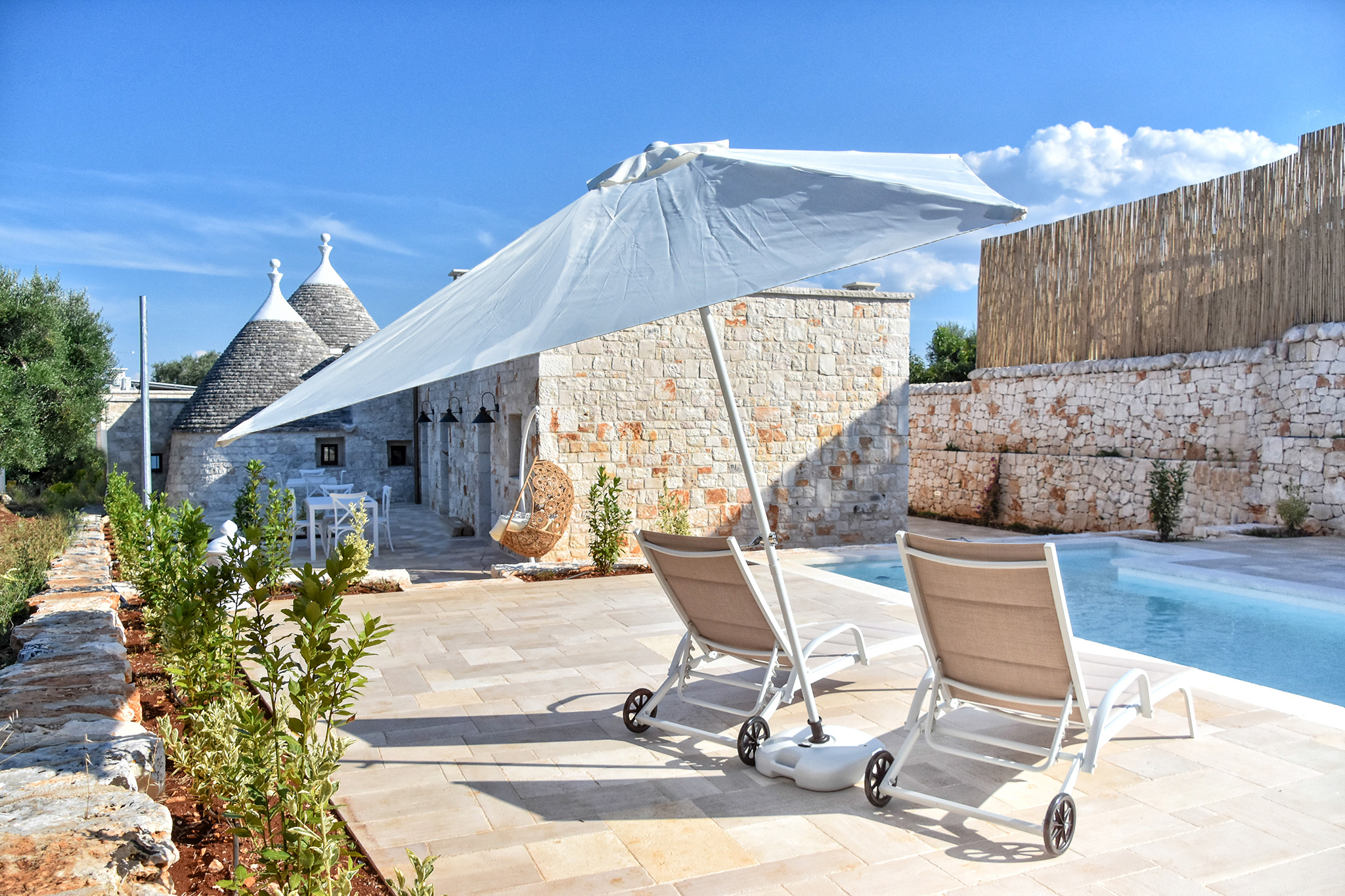 Designer & Architect
BORGO SANTA CLARA
Immersed in a unique setting, between land, sky and sea, our Borgo Santa Clara and Maria al Mare structures offer a crossroads of unique emotions in genuine local contexts, the historic center of Cisternino and the seaside town of TORRE CANNE. Beyond their doors, a world of hospitality is kept. A daily fresco of Puglia that enchants and impresses giving authentic and true emotions. Places to have nostalgia, in which you want to constantly return. MARIA AL MARE || MARIA || EXTERIOR || CARMELINA || GEMIMMA WHAT NEW JUNIAS ARE INSERTING THOSE. • Great property. We had an amazing time. Perfect location to explore the Valle d 'atria.
• Wonderful apartment in a perfect location. Friendly and welcoming owners, very close to the sea, perfect for families. Clean and comfortable lodging
• Being able to stay in a trullo is a wonderful experience. This complex of trulli has a beautiful location, quiet and surrounded by olive trees. Comfortable and well furnished Trullo.
• House is ideal for beach side holiday; it is literally the beach with clear blue water and lovely sand. Ideal spot to tour lots of Puglia. Well worth a return visit. The house is very comfortable and easy to manage.
Immerso tra gli ulivi e con tutti i comfort possibili....molto curato e pulito. Un luogo dove anima e corpo trovano una pace immensa. Cinque stelle con lode!!!!! Ottima anche l'accoglienza. Claudio
La cura dei dettagli, l'eleganza della struttura, il fresco naturale dell'ambiente interno, la gentilezza di chi ci ha accolto. Notevole lo spazio privato all'esterno per il relax, il parcheggio comodo e vicino e naturalmente magnifico l'appartamento composto dai trulli. La struttura nuovissima dispone inoltre di una deliziosa piscina con idromassaggio fra gli ulivi e muretti a secco. Consigliatissimo!
Struttura molto bella, tranquilla e attrezzata di tutto. Personale gentilissimo e disponibile. Lo consiglio!